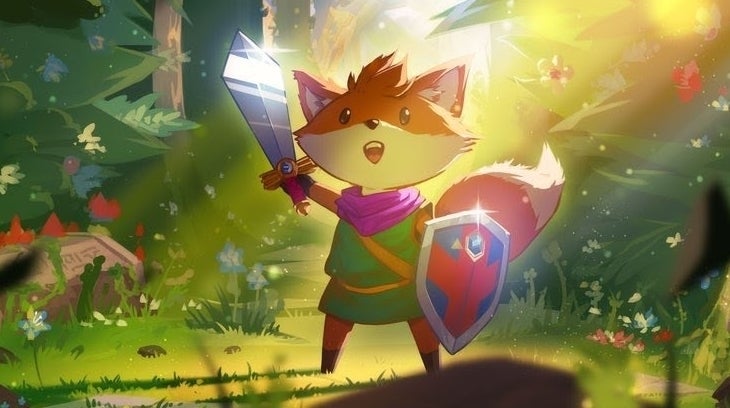 Xbox Summer Game Fest demo event starts today
Okay, we've had big game shows and announcements before as part of this year's all-online E3 week, but what about actually playing upcoming games? If you have an Xbox One or Xbox Series X/S, you're in luck.
[email protected]'s Summer Game Fest demo event kicks off today, and we now have the full list of 40 game demos available to players. The gorgeous sci-fi adventure Sable is in the mix (which I'd highly recommend trying based on my own hands-on time with the game). There's also Tunic, a Zelda-like game with a fox as the main protagonist.
Elsewhere on the list, you can also find Black Book – a dark RPG adventure based on Slavic myths where you play as a young witch and fight in card-based battles. Arietta of Spirits is a retro-inspired adventure telling the moving story of a girl and her family who visit her grandmother's cabin for the first time since her death. Echo Generation, on the other hand, is a turn-based adventure game with a real Stranger Things vibe:
There's plenty more to explore here, so be sure to check out the full list of games on Xbox Wire. You'll have until June 21 to experiment and play with these games, so make the most of your time exploring them through the Xbox Dashboard.
If you're more of a PC gamer, there's good news for you too, as Steam Next Fest kicks off tomorrow – promising a bunch of downloadable demos and interviews. And indeed, some demos seem already downloadable on the platform, including Sable. I don't know if you noticed, but I really liked Sable.