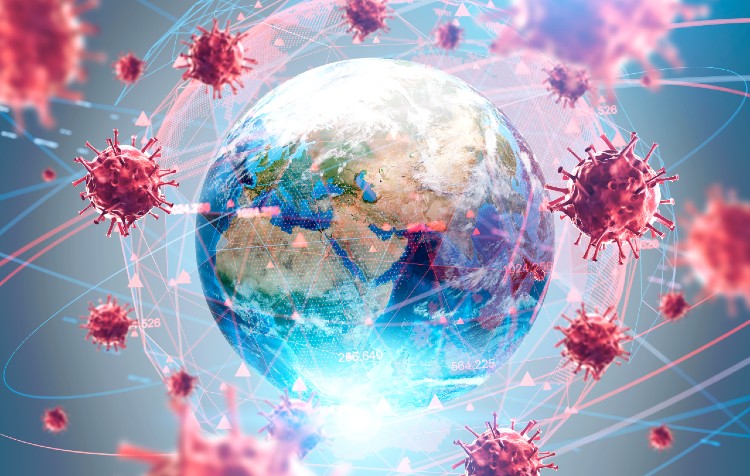 Coronavirus reproduction rate (time-lapse map)
As of November 9, more than a million Americans have contracted COVID-19, and if you've read anything related to the virus, you've probably heard the term Ro (Reproduction number or R none). It describes, on average, the number of people that an infected person is likely to infect afterwards. Mathematically, it's an extremely complex calculation, but at its core it explains how easily a disease can spread from person to person.
A higher reproduction number means more people will be infected, while a lower reproduction number means fewer people will be infected. For example, an Ro of 1 means that each infected person subsequently infects another person. A Ro of 1.2 means that each person will infect 20% more, and that number will grow exponentially.
The Ro of COVID-19 is not constant across the country. It is influenced by the way in which individuals adhere strictly to social distancing and the wearing of masks. The Ro can help leaders understand whether epidemics are spreading or slowing down in their communities. Current data shows that the Ro for the coronavirus in the United States is between 1 and 1.5. In some communities, the Ro is 1 or less, which means that the spread of COVID-19 has been controlled or is being controlled in these areas.
While deciphering the information around the novel coronavirus can be incredibly complex, it's important to simplify this complicated topic and make the data accessible. Here's a time-lapse map of how the Ro evolves over time in each state.
Anthony Lukasavage is the Vice President of Engineering at Innovu, the industry leader in healthcare analytics. Tony has been a professional software developer for 20 years, with nearly a decade of that time spent in healthcare technology.