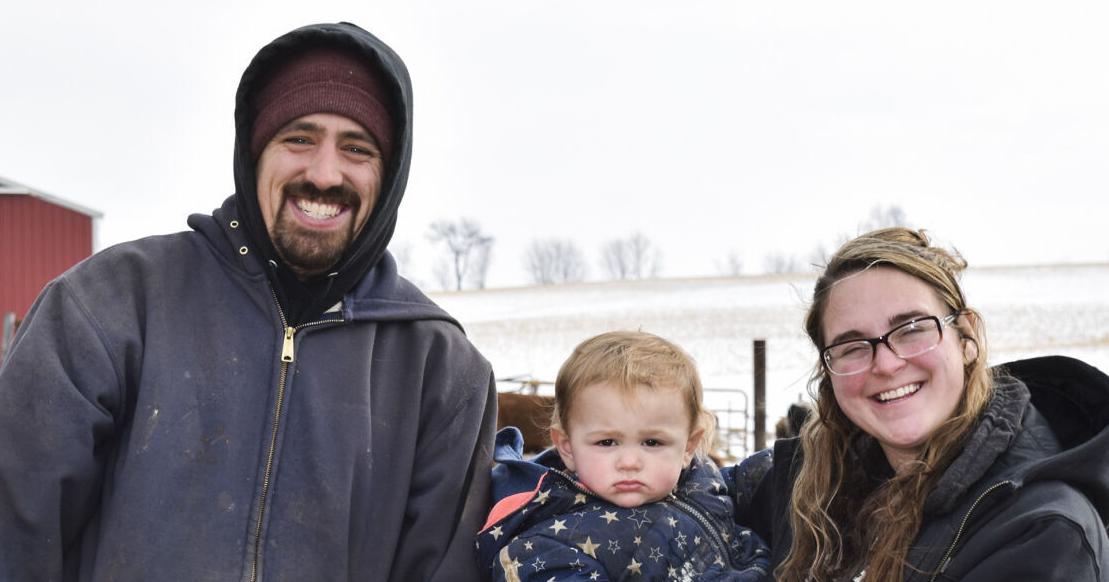 Communicators share the joy of agriculture with everyone | Dairy
After graduating in 2009 from Mount Horeb High School, Dylan Handel began working for HRD Fencing of Verona, Wisconsin. He then worked for Premier Cooperative as an applicator.
In 2014, the couple bought a farmhouse near Verona – where they held their wedding. She started farming full time and returned to the fencing business.
Two years later they bought the farm near Barneveld where they now live with their four children – Elizabeth, 6, Lyle, 5, Clyde, 3 and Roy 1.5. The couple are expecting a fifth child in about seven months.
"We want to raise our children to enjoy this lifestyle," said Bryanna Handel.
She often shares photos on Facebook or Instagram to show what the children are doing on the farm. She said she had 1,700 followers on Facebook. She also has around 800 followers on Instagram.
"So many people are generations away from farming that seeing kids playing with calves and learning a work ethic, as well as riding bikes in the barn rather than being glued to a screen, makes their hearts happy" , she said.
In August 2021, the couple held an on-farm farmer's market that drew around 500 people, she said.
"I had this idea in mid-May during nighttime chores," she said. "During the pandemic, everyone asked me what they could do to support local farmers. So I thought 'how about a farmer's market on the farm?'
She asked other local farmers if they would be interested in selling their produce in her garden. She didn't charge sellers for their space.