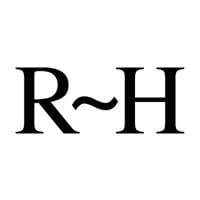 Big poofball with razor sharp teeth is the newest member of our family | Opinion
We've had a beanbag dangling around our house for the past three weeks.
Unlike the infamous dusty rabbit species – the ones that suddenly emerge from behind the refrigerator the minute the company arrives – this one actually has eyes, paws, and a tail that wag at the speed of light.
And piranha teeth.
Yes, let's not forget those razor-sharp, pearly white pain scalpels.
I didn't have a well-thought-out plan to bring this fiery ball of fluff into our house.
But impulsiveness is apparently one of my strengths.
Most longtime readers of this column will know that we are a family of dogs and, more specifically, German Shepherds.
We have been fortunate enough to share our home with many different breeds and dogs over the years, but I have always had a particular fondness, preference and love for Guardian Shepherds.
I was about 2 years old when we had our first German Shepherd, Smokey. Somewhere there is an 8-millimeter roll of film that shows me scampering around the yard with Smokey following me faithfully.
This breed is empathetic to the point of being close to mind readers, always knowing when a hug, a hug, or frolicking on the lawn is needed.
● ● ●
Last summer we lost our boy, Pica. I won't go into details except to say that it was sudden, tragic and devastating.
We still had our daughter, Cassie, and after that I worried about her constantly. But as for taking another dog – another shepherd – we had not planned to redo this route.
Life, then, was about spoiling Cassie – with toys, treats, and as much love as possible.
● ● ●
The old saying about "time to heal old wounds" is so cliché that I am embarrassed to write it.
But, perhaps, its overuse comes from the inherent truth.
Personally, I don't know if it heals old wounds, but it requires moving on. Face evil and accept it. To remember the good, and appreciate the love shared with a human … or a dog.
I have thought about Pica a lot in recent months. And, in the midst of the cascade of tears, I realized that what Pica valued most was the happiness of her humans and her daughter, Cassie.
● ● ●
It was a shopper ad printed in our Beckley hub. I don't know why I called the number, other than the fact that I once again felt extreme guilt when I left for work and left Cassie at home alone.
They had a litter of German Shepherd puppies. What's the harm in a phone call?
She told me they had 10 puppies that would be ready by the afternoon of December 23rd.
One was a sable man with long hair.
"I'll see you on Christmas Eve morning," I replied.
● ● ●
After getting lost in Beckley – Damn! How can a small town be so confusing? – I came home with our new little puffball.
The reaction was not what I expected.
The spouse gave me a look – the look – then shook his head and said, "This is your deal. "
Cassie, at first, seemed pretty excited as she sniffed the puppy nose to butt and wagged her tail excitedly. But that too suddenly turned.
In the blink of an eye, she went from happy to alpha female and quickly bit his backside.
He moaned, she glared at him. But, no worries.
She didn't hurt him insofar as she delivered a message: My house, my room, my bed, my toys.
● ● ●
Despite the opening drama, things are starting to calm down. Cassie is no longer constantly looking at the puppy, and he has learned to run away when she gives him a "look" – although he sometimes falls suddenly and falls asleep soundly.
Puppies, right?
After causing me pain with two days and nights of non-stop training, the husband finally admitted to puppy worship on Day 3. They are now almost inseparable.
Better yet, we finally have a name – this after going through over half a dozen in a week and a half.
Among the contenders: Yeager, Agate, Nero, Shep, Neo and Devil. The husband was also (somewhat jokingly) defending Sir Poops-A-Lot, but I vetoed that at first.
The winner, in the end, was Bear – our new fluffy little boy.
The New Year should be interesting, but also chaotic and complicated.
But that's life. Do we really want it to be otherwise?
– Samantha Perry is editor-in-chief of the Daily Telegraph. Contact her at [email protected] Follow her @BDTPerry.