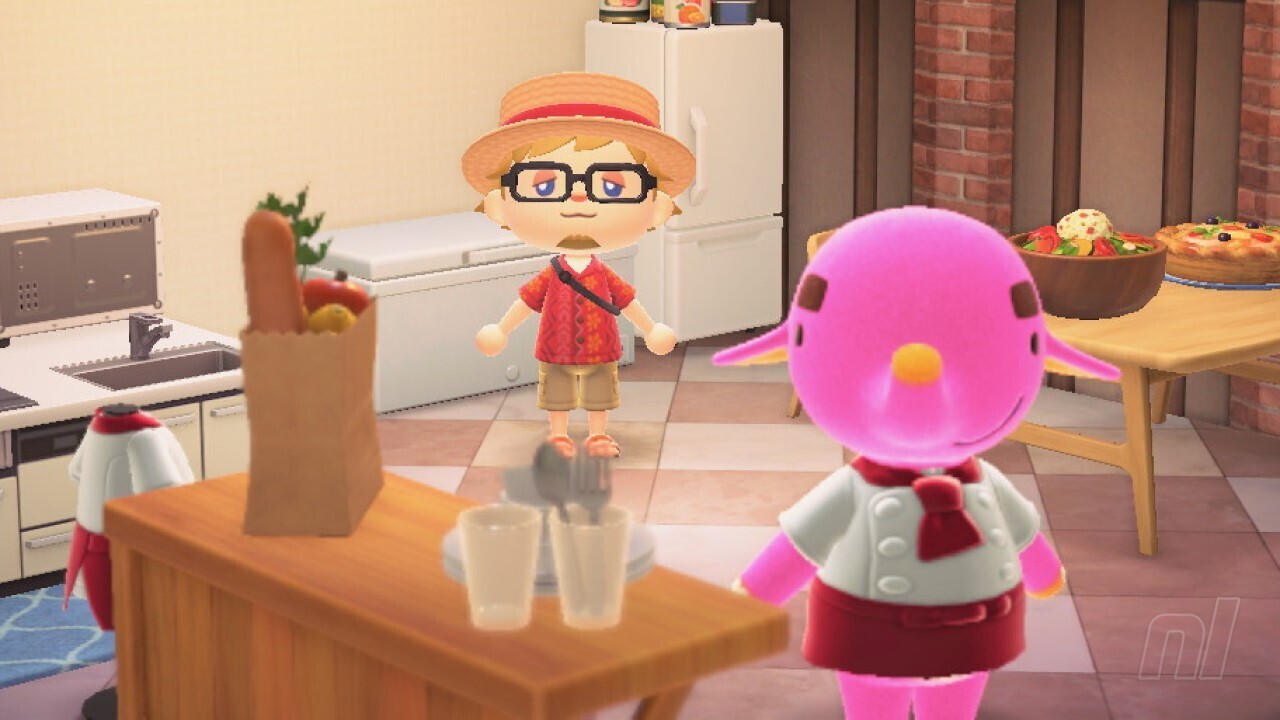 Animal Crossing Villager Vacation Homes – How to Invite Villagers to Happy Home Paradise
Happy Home Paradise is the first and only major paid expansion for Animal Crossing: New Horizons, and it's really a new take and expansion of the rather charming Animal Crossing: Happy Home Designer that we saw on 3DS.
The campaign gradually introduces new abilities, but one that you can learn early on is to invite your favorite islanders / villagers to the new location, and then you can create a special vacation home for them as part of the progression of the campaign. DLC.
Here is a step-by-step guide to giving your favorite friend the vacation home of their dreams. As if they weren't already living on an idyllic tropical island.
What is the main objective of Happy Home Paradise?
The main Happy Home Paradise campaign focuses on gradually unlocking / accessing new abilities as you design "vacation" homes for a variety of characters.
This guide shows how you can take your favorite characters from your native island and turn them into a vacation home.
How to invite your villager to the Happy Home Paradise area
Once you've purchased the DLC, start your campaign. You'll start your job, complete an initial tutorial, and learn the ropes.
When you complete the first quest, you will receive your first payment in Poki, the mode-specific currency.
Buy souvenir chocolate
To the left of the main office of the office there are special items to purchase. At low to the left you will see fancy souvenir chocolates, which you can purchase one at a time or sets of three. Once you've done your first paid job, you've had enough for yummy treats.
When you buy them, they go into your inventory and you'll be good to go.
Invite a villager to Happy Home Paradise
When you're in the mood for another part of Happy Home Paradise and want to make a home for a favorite Islander, find them and chat with them. Give them a gift and select the souvenir chocolate, they will be delighted to have it!
Your islander will let you know of his interest in visiting your workplace and will offer to accompany you there right away. Say "yes" and you'll be treated to the cute scene of your friend meeting you at the airport and taking a plane with you!
When you land, they'll set off to explore and walk the beach, so you're ready for the next step.
Get down to business and choose your villager as a client
Go to the office and tell Lottie you're ready to go. In our case, it was at the start of the DLC content, so we were told to go to the beach and find a client.
When we went out, our favorite boyfriend, Paolo, was relaxing on the beach. We just followed the step of talking to him, of registering him as a client. You then go through the standard process: there's a room type meeting, you pick a destination island, and off you go!
Be creative and make a perfect vacation home
The following is the standard format for the DLC. You visit the site and design the house, interior and exterior, according to their requirements.
In our case, snack-lover Paolo wanted a professional-style kitchen, so we fitted it out with the 'recommended' furniture, including a dining area. Yes, you can probably do something a little more elegant!
That's it, your boyfriend is now a regular at Happy Home Paradise
Once you're done with the job, you return to the office, get paid and voila, your islander has the vacation home of their dreams! You also don't have to worry about finding them for the flight home, they seem to be coming back on their own.
---
There you have it, a fun way to get your favorite Islander into the DLC. Do you have any great tips that you didn't know before? Tell us in the comments!
This article is part of our Animal Crossing: New Horizons walkthrough, which includes a full list of fish, a full list of bugs, and a full list of sea creatures. If you're looking for specific fish or insects, we can walk you through how to catch the elusive Coelacanth, Mahi-Mahi, Giant Trevally, Threadfish, Golden Trout, and all sharks and beetles, plus a full list. creatures that leave at the end of the month (unless you visit the islands of Kapp'n's Boat Tour, of course!).
We can also help you with How to Spot Fake Redd Paintings and Statues, How to Make Bells Quickly, How to Breed Flowers, How to Get More DIY Recipes, How to Upgrade Nook's Cranny, where and when to find special characters like Gulliver, Sable, Label, Wisp, Celeste, Pirate Gulliver and Jack, plus tips on using Star Wand, Tool Ring, Rock Trick, Logging and moving trees, using amiibo on Harv's Island, How to save your island data, How to time travel, How to get a 5 star island rating and much more.
If you are looking for help with new content, we can help you find gyroids, unlock the Brewster cafe, use the new Pro Camera app for selfies, adopt new prescriptions, get the Froggy chair alright -loved and even to learn to cook.
And finally, where to buy Animal Crossing: New Horizons on Nintendo Switch, if for some reason you haven't purchased the game yet, and how to buy the Happy Home Paradise DLC too!