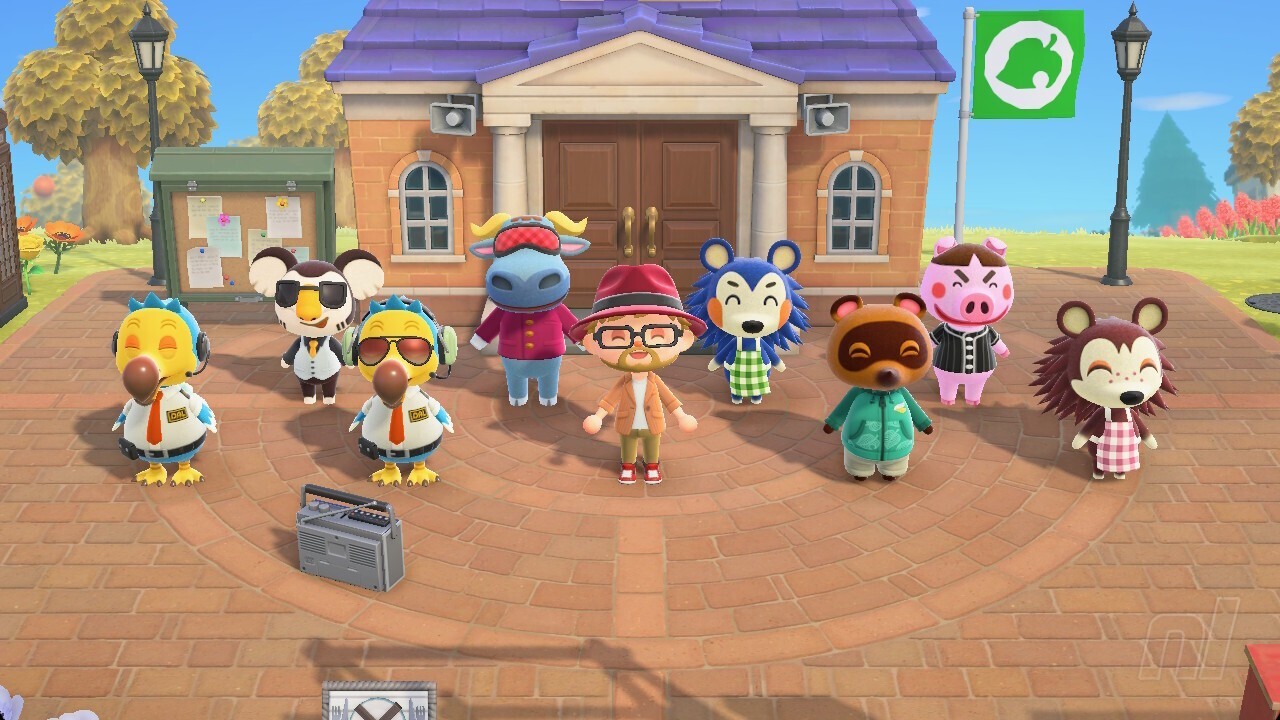 Animal Crossing Stretching – How to Use Joy-Con for Group Stretching Workouts in New Horizons
It is relatively common in Japanese working culture to have daily group exercises, although sometimes these sessions are arguably a bit intense. It's a good idea for all of us to stretch out and stay in shape, and now Animal Crossing: New Horizons has a rather lovely way of participating in the game.
In this group stretching guide, we'll answer all of your questions about how it works in New Horizons. So let's go.
Animal Crossing Group Stretch Guide
What is group stretching in Animal Crossing: New Horizons?
This is a new activity included in version 2.0 of the game that allows you to actively do stretches and basic activities with an assortment of Islanders.
It's very easy to trigger this; Simply interact ("A" button) with the stereo next to your residential services building (in the plaza) and you are good to go.
Do you use motion controls, buttons, or both? What is better?
Fortunately, the answer is "both," which should mean that most players, whatever their preferences or abilities, should be able to enjoy the rather charming group stretch streak.
Button controls for group stretch
This is the easiest option if you don't want to actively move and exercise, making it a lighter rhythm game. Most exercises are done with the left stick, whether with directional presses or rotations.
There's no goal as such, it's about trying to find the rhythm with everyone – with humor you will see some of the group struggling to keep up.
You must also use the "A" and "B" buttons at some point, so be prepared!
Movement controls for group stretch
This is obviously the most active option, and if the game recommends that you give yourself some space, use the Joy-Con strap and generally be sensitive.
You only need the right Joy-Con, unless you're like us and trying to take screenshots at the same time!
The routine is exactly the same, so it's pretty short and focuses more on stretching and rotating, although you can also walk in place to the beat of the characters on the screen. There's also a streak towards the end where you have to jump in place, and despite our attempts to "cheat" and just wave the Joy-Con, it only registered when we actually did a jump.
The motion controls work quite well, although they're not perfect. Nonetheless, as a light stretch, it is an utterly charming way to relax.
What are the limits ? Do I get anything for group stretching? Do I have to 'stretch well'?
There doesn't seem to be any limits to how often you exercise each day in the game, and each time you have a choice of buttons or motion controls. Of course, if you are using motion controls, you should heed the warnings in the game and carefully manage your exercise according to your abilities.
It's also a mode without any form of scoring, it's purely for fun and to watch your character practice with other Islanders. Do not feel any pressure during this activity.
However, you can get 150 Nook Miles as a reward for your stretching, which can appear in daily rewards in the Nook Miles app!
---
This article is part of our Animal Crossing: New Horizons walkthrough, which includes a full list of fish, a full list of bugs, and a full list of sea creatures. If you are looking for specific fish or insects, we can tell you how to catch the elusive Coelacanth, Mahi-Mahi, Giant Trevally, Stringfish, Golden Trout and all sharks and beetles, as well as a full list of the creatures that head to the sea. end of the month (unless you visit the islands of Kapp'n's Boat Tour, of course!).
We can also help you with How to Spot Fake Redd Paintings and Statues, How to Make Bells Quickly, How to Raise Flowers, How to Get More DIY Recipes, How to Upgrade Nook's Cranny, Where and When to Find Special Characters Like Gulliver, Sable, Label, Wisp, Celeste, Pirate Gulliver and Jack, plus tips on using Star Wand, Tool Ring, Rock Trick, Logging and moving trees, using amiibo on Harv's Island, How to save your island data, How to time travel, How to get a 5 star island rating and much more.
If you are looking for help with new content, we can help you find gyroids, unlock the Brewster cafe, use the new Pro Camera app for selfies, adopt new prescriptions, get the Froggy chair alright -loved and even to learn to cook.
And finally, where to buy Animal Crossing: New Horizons on Nintendo Switch, if for some reason you haven't purchased the game yet, and how to buy the Happy Home Paradise DLC too!