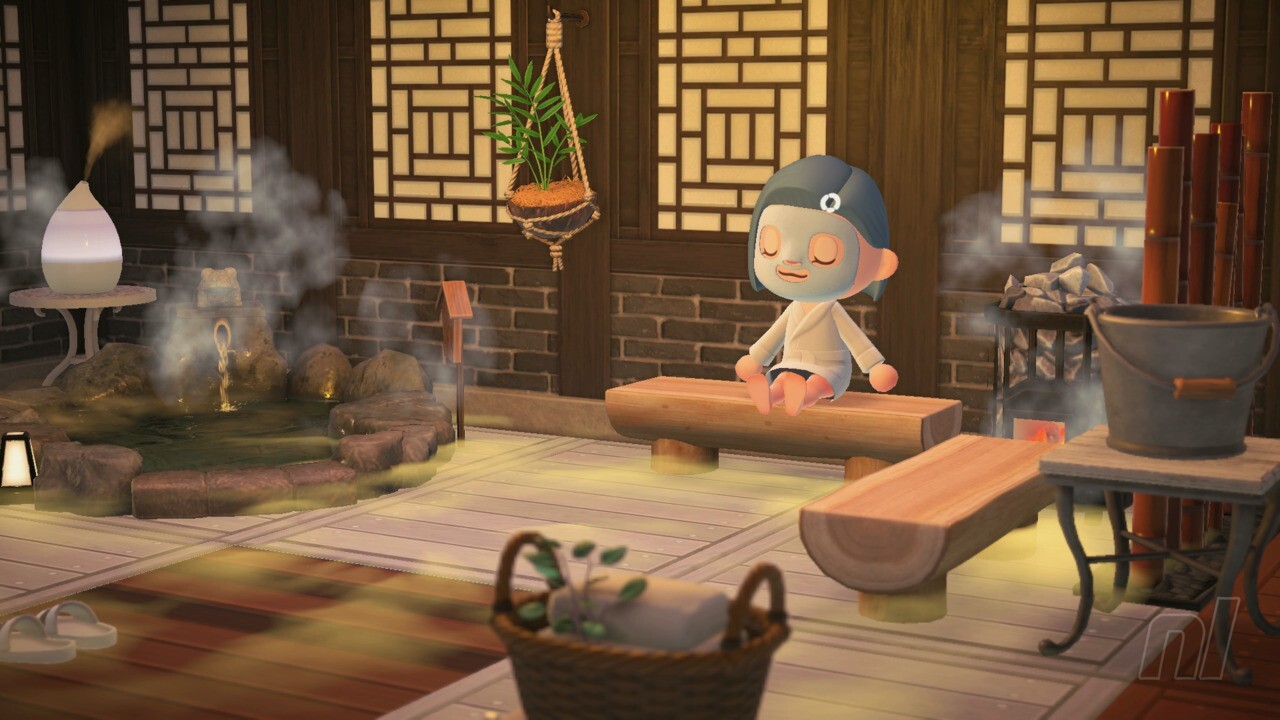 Animal Crossing Lighting – How to change the lighting in Happy Home Paradise DLC
Everyone has opinions about the Big Light. You know what the Big Light is, even if you don't – it's the main ceiling light in a room, and people either love it (it's bright!) Or hate it (it's strong. !).
For those who can't stand the Big Light, there is a solution: mood lighting. This is achievable in real life with lamps, colorful bulbs, and dimmers – and it's also achievable in Animal Crossing: New Horizons Happy Home Paradise, the new DLC.
You can already change the light level of your rooms individually, but with just three options (on, dim, off) it's not particularly customizable. In New Leaf, you could change colors and levels, but the colors depended on the color of the lamp.
With Happy Home Paradise and the new 2.0 update, that has changed again: you can now choose the brightness and color on a slider.
Animal Crossing Happy Home Paradise House Lighting Guide
When to unlock lighting changes?
Complete 12 Happy Home Paradise designs to unlock the ability to change the lighting in your homes (including back on your island!). During your 13th conception, Niko will tell you about your new ability.
Switch to "decoration mode" by pressing the D-Pad, then press the D-Pad left to open the lighting menu (this is the same one that allows you to change the pattern of the entrance and the windows).
How can I change the color of the light?
In the menu, go to the tab called "Lighting" and make sure the cursor is on the colored bit. You can then move left or right to select a color, which will automatically display in your room.
How to change the brightness of the light?
The slider at the bottom changes from off to on, with varying degrees of brightness in between. You can move the slider from left to right to select your ideal brightness.
How does this affect the lamps in the room?
The lamps can be turned on or off manually to add to the effect.
What are the light color options?
The colors you can choose are:
White
Yellow
Orange
Red
Pink
Purple
Purple
Blue
Light blue
Teal
Green
Lime green
And the light level is a slider, so now you can choose from several degrees of dimming for each?
Here are all the colors displayed (in order!) In the same room, for comparison:
Why would I want my room to be a weird color?
Some applications are relatively obvious: a warm, dark orange makes a room much cozier, for example. But a green light would work in a spooky lab, a red light could make a large dark room, and a purple light would make it look like a nightclub. really costs. Experiment with colors and brightness to see if they inspire you!
---
This article is part of our Animal Crossing: New Horizons walkthrough, which includes a full list of fish, a full list of bugs, and a full list of sea creatures. If you are looking for specific fish or insects, we can tell you how to catch the elusive Coelacanth, Mahi-Mahi, Giant Trevally, Stringfish, Golden Trout and all sharks and beetles, as well as a full list of the creatures that head to the sea. end of the month (unless you visit the islands of Kapp'n's Boat Tour, of course!).
We can also help you with How to Spot Fake Redd Paintings and Statues, How to Make Bells Quickly, How to Raise Flowers, How to Get More DIY Recipes, How to Upgrade Nook's Cranny, Where and When to Find Special Characters Like Gulliver, Sable, Label, Wisp, Celeste, Pirate Gulliver and Jack, plus tips on using Star Wand, Tool Ring, Rock Trick, Logging and moving trees, using amiibo on Harv's Island, How to save your island data, How to time travel, How to get a 5 star island rating and much more.
If you are looking for help with new content, we can help you find gyroids, unlock the Brewster cafe, use the new Pro Camera app for selfies, adopt new prescriptions, get the Froggy chair alright -loved and even to learn to cook.
And finally, where to buy Animal Crossing: New Horizons on Nintendo Switch, if for some reason you haven't purchased the game yet, and how to buy the Happy Home Paradise DLC too!