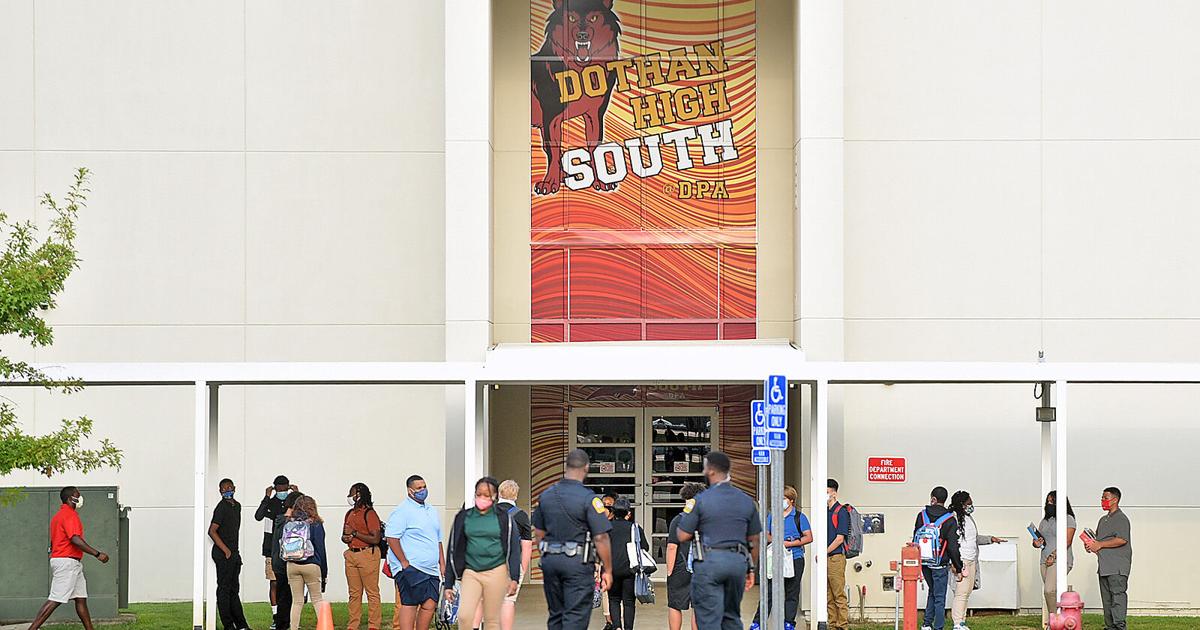 2 Dothan Prep students arrested for bomb threat | Crime News
Two students at Dothan Preparatory Academy were arrested for making a bomb threat on Monday that forced the entire student body and much of the staff outside for two hours.
Each student has been accused by Dothan Police of making terrorist threats and face expulsion from Dothan City Schools.
The bomb threat was reported to the DPA office at 12:15 p.m. Monday and office staff and campus school resource officers immediately responded with appropriate protocols, DCS said in a statement. hurry.
Parents were notified via the automated call system at 12:47 p.m. once all students were safely evacuated from the building and accommodated.
At the time of the evacuation, a group of students were participating in a Black History Month event called the African American Living Wax Museum where students portrayed notable black legends. The evacuation interrupted the program.
The money raised at the entrance to the event was intended to fund transitional activities in Briana Gibson's combined 7th and 8th grade independent classroom for students with disabilities of varying cognitive levels. Gibson coordinated the event and his students helped facilitate the program.
"Threatening a public school can have serious legal and financial consequences for perpetrators," DCS said. "At the very least, it disrupts the learning environment for students and consumes staff resources."
Law enforcement ended their sweep of campus at 2:45 p.m. and students were allowed to return to their classrooms.
"We encourage our parents to talk with your child about the seriousness of threats and the importance of reporting suspicious activity, threats or disturbing information to a trusted adult," DCS said. "Students should also be aware that Dothan City schools and law enforcement take such threats very seriously and pursue prosecution even when such incidents are designed as pranks.
"In addition to the possibility of criminal charges, DCS will seek compensation from the court for disruptions created by the suspects. The District will impose the most severe penalty under our Code of Conduct.
Please ensure your child is aware of these ramifications and understands that pranks related to campus security will not be tolerated.
Making bomb threats is a class III offense in the system's code of conduct. Students who violate the rule are subject to an immediate recommendation for expulsion to the DCS Student Disciplinary Tribunal.